10 Telltale Signs It's Whiplash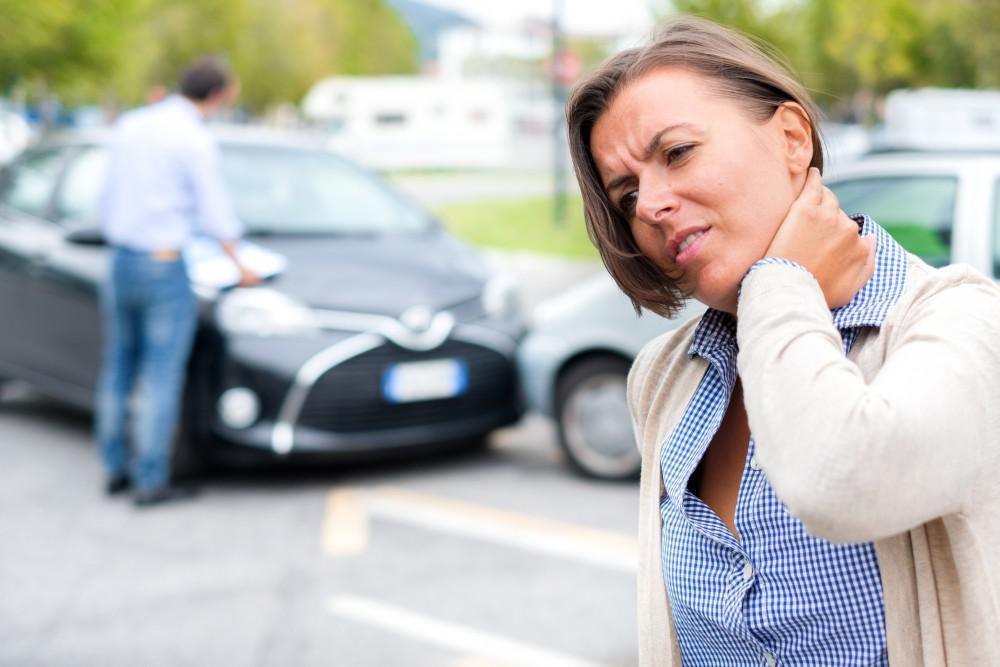 Whiplash is a strain or sprain to the bones, soft tissues, tendons, and muscles in your neck. This injury results when your head or neck is subjected to "acceleration deceleration" movement — a fast back-and-forth motion that forces the vertebrae in your neck out of alignment.
The sudden movement causes your upper cervical vertebrae to move too far forward while the lower cervical vertebrae in your neck are pushed too far back, causing the cervical spine to form an S-shape. Whiplash refers to injuries in both the soft tissues and bone structures of the neck.
Fortunately, whiplash is a treatable condition with a good prognosis — as long as you get the care you need. At Pro Rehab Chiropractic and Rehabilitation, our experts provide effective, gentle, and holistic care to whiplash patients at nine locations throughout Delaware.
While many cases of whiplash stem from car accidents, it's possible to get whiplash in other ways, such as contact sports, cycling accidents, and falls — anytime your head is shaken or moved with force.
If you've been in a car accident or suffered an injury to your neck and are experiencing pain or discomfort, take a moment to learn the signs to see if you might have whiplash.
How to know if you have whiplash
Whiplash symptoms typically appear within a day of your injury, but sometimes symptoms are delayed, making it hard to know if your pain is caused by whiplash. Here's a look at 10 telltale signs you have whiplash:
You have diminished range of motion in your neck
You have ringing in your ears
You have headaches that start at the base of your skull
You're experiencing stiffness and pain in your neck
Your shoulders are stiff
You have tingling sensations in your arms
Your jaw hurts
You have pain in your upper back
You're feeling dizzy
You feel tired all the time
You may also experience other types of pain or even psycho-emotional symptoms. The damage to your neck poses a threat to your health and well-being, so it's important to seek medical attention if you suspect you have whiplash.
Relief for your whiplash
At Pro Rehab, our chiropractors treat whiplash using a holistic, customized approach. After careful evaluation of your symptoms, we recommend individualized treatments based on your unique needs.
Our goal is to realign your cervical spine gently and accurately, using the latest in chiropractic technology, such as PulStar®. This innovative system detects the areas of your spine that require attention so we can apply precise pressure to a specific vertebra using impulse therapy.
Instead of the popping and cracking many patients fear, impulse therapy offers a gentle pulse to the cervical spine. This noninvasive treatment helps you heal faster than traditional treatment methods for whiplash and offers tremendous relief in only a few visits.
Depending on the cause of your whiplash and the extent of your injury, your Pro Rehab provider may recommend other treatment modalities, including:
Electrostimulation
Massage therapy
Acupuncture
Therapeutic exercises
If your injury results from a car accident or workplace injury, rest easy knowing our practice works with all major insurance companies and coordinates with your attorney to ensure you get the rehabilitation services needed for your recovery.
Let the whiplash experts at Pro Rehab ease your pain and help you recover faster! Call one of our nine offices, in Wilmington, Newark, Bear/Glasgow, Pike Creek, Christiana, Dover, or Lewes/Rehoboth, Delaware, or book an appointment online now.