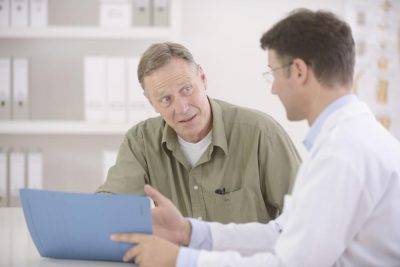 If you have back pain, neck pain, or other types of chronic or acute pain, you've probably been referred to a chiropractor. But did you go for treatment? Even though up to 80% of adults experience back pain at some point in their lives, most never seek medical care.
You may have friends who've benefited from chiropractic medicine, but the thought of having your spine twisted and popped frankly frightens you. The expert chiropractors at Pro Rehab Chiropractic and Rehabilitation — with 10 locations throughout Delaware — understand your trepidation. To help you ease into chiropractic, they can adjust your spine without manual manipulation using state-of-the-art, computer-assisted PulStar® technology.
At Pro Rehab, our doctors use the PulStar® system to treat:
Joint pain
Back pain
Neck pain
Shoulder pain
Arm and leg pain
Pinched nerves
Muscle spasms
Carpal tunnel syndrome
If you have pain and debilitation, PulStar® might be the right treatment for you. Here are just a few of the amazing benefits that PulStar® offers:
1. No cracking or twists
The PulStar® system is a computerized system that analyzes the health of your spine. Your doctor simply passes the PulStar® two-pronged wand along your spine. The wand sends gentle pulses of energy into your spine, and then records the amount of resistance the pulses encounter.
The wand transmits the data to the computer screen, creating a graphic that represents the structure of your spine and peripheral joints. Areas that appear yellow or red on the monitor indicate areas of damage or inflammation, such as irritated nerves, damaged bones, or herniated discs.
Your doctor then targets the damaged areas by applying controlled pressure to the precise areas that need adjustment. Other than the pressure, no other manipulations are needed. Your spine won't be twisted, cracked, popped, or snapped.
2. You won't feel a thing … except relief
Despite the noninvasive and non-manipulative therapy, the PulStar® repairs damage in a manner similar to traditional chiropractic, by applying as little as 5 pounds of pressure to areas of damage. The treatments calm down your nervous system to subdue or stop pain entirely.
The PulStar® also helps stimulate the flow of healing lymph fluid. Your lymphatic system helps your body get rid of toxins, waste, and other materials that can cause congestion or damage in tissues.
The entire diagnostic and therapeutic process only takes a few minutes. Other than the sensation of the wand traveling down your spine and delivering gentle pulses of energy, you don't feel a thing. Most patients describe PulStar® as a pain-free, gentle treatment.
3. You may only need three or four treatments
Many women and men who've undergone PulStar® therapy only have three or four treatments to get dramatic relief from their back pain and other pain. Your doctor may combine PulStar® with other treatments, including muscle massage, for maximum relief. Gentle PulStar® non-manual adjustments are the perfect introduction to the benefits of chiropractic treatment.
If you've been delaying chiropractic treatment due to fear of spinal adjustments, call us about the PulStar® system today. You can also book a consultation online.